fire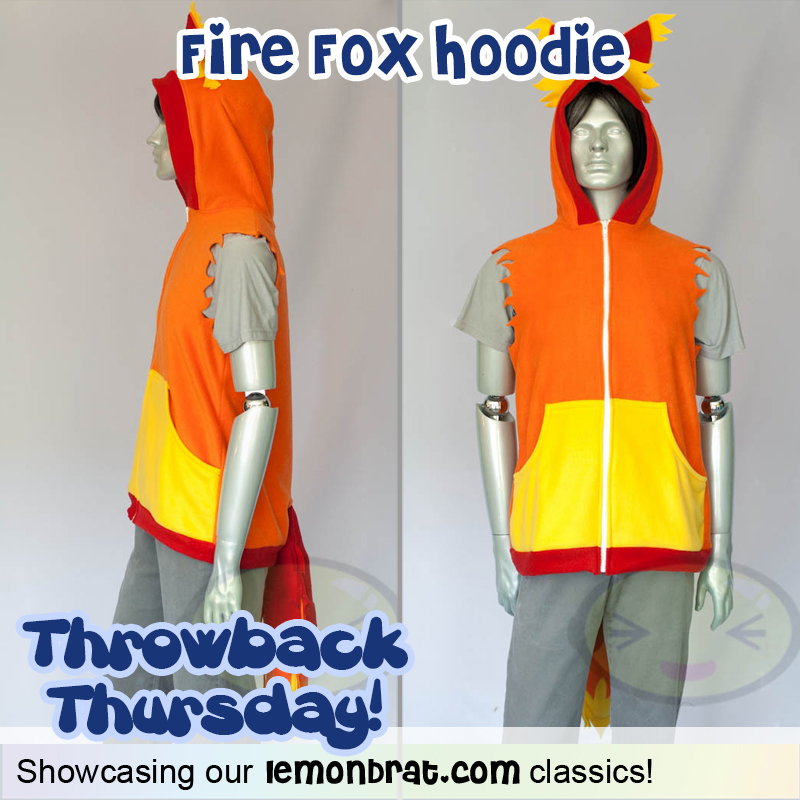 Looking for a great hoodie to wear this Halloween?  Well browse no further!  Our Fire Fox hoodie is exactly what you need.  This hoodie features a tastefully tufted tail and ears done up in red, orange and yellow.  It brings the heat and the warmth, so scoop one up before winter set in!
Check out the Fire Fox and more on Lemonbrat.com!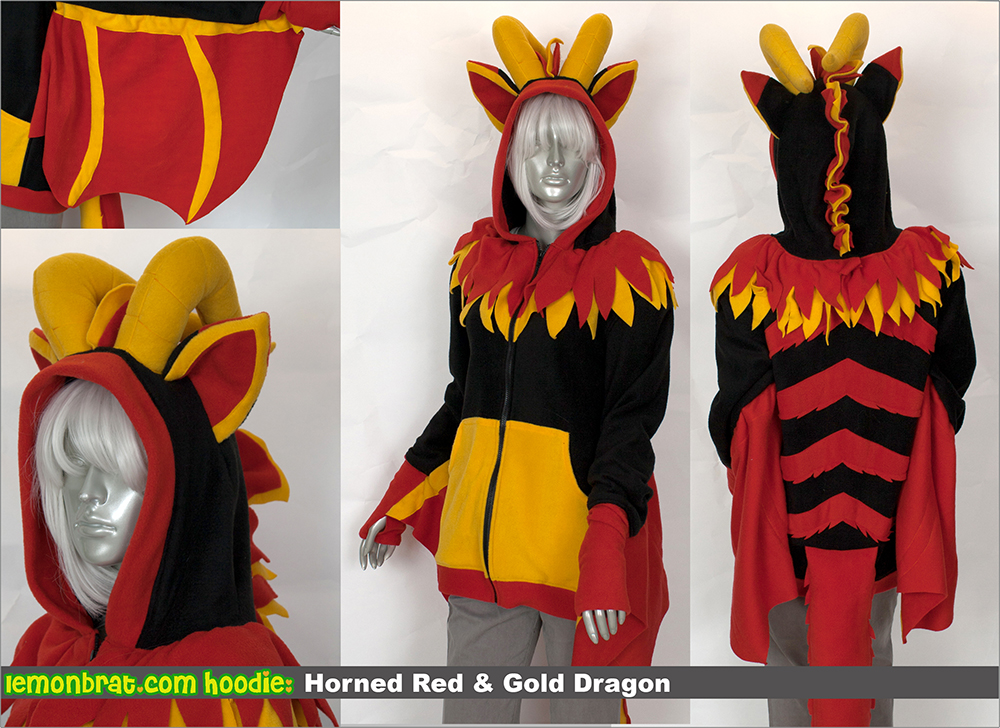 Now that we're all caught up, cue the drumroll because it's time to unveil TODAY'S entry for Custom Celebration Month – The Horned Red and Gold Dragon!
I don't even know where to begin with this one. We did a lot of extra details and striping and…well, let's just say we really didn't want to ship it off when we were done with it. The wing sleeves, mohawk and shoulder/neck ruffles make this one hot item!
You can get your very own custom by checking outhttp://lemonbrat.com/pages/customs!