satchel bags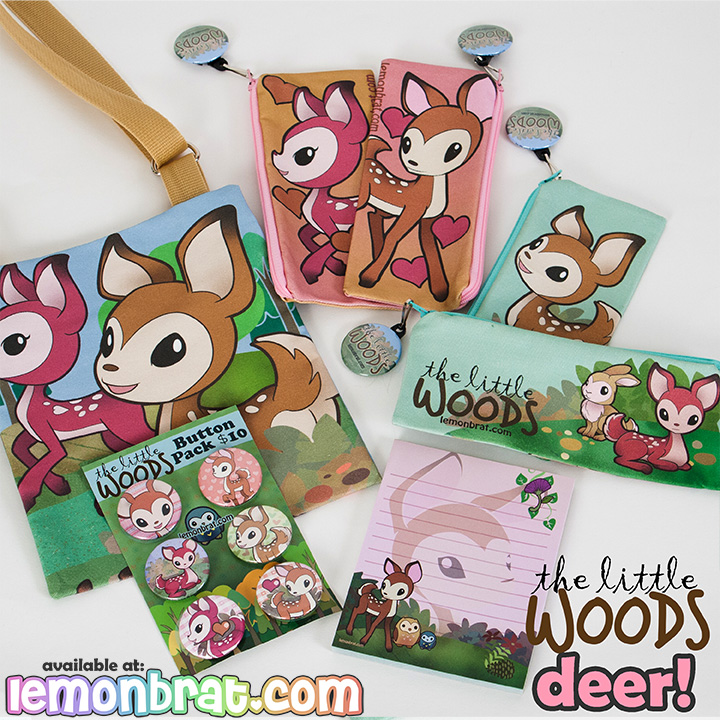 It's easy to fawn over the deer of the Little Woods!  These happy little ungulates love hanging out in the glades and clearings of the Little Woods.  You can find them on all sorts of great gear on Lemonbrat.com, though!  Check out our pencil cases, notepads, satchel & tote bags and so much more!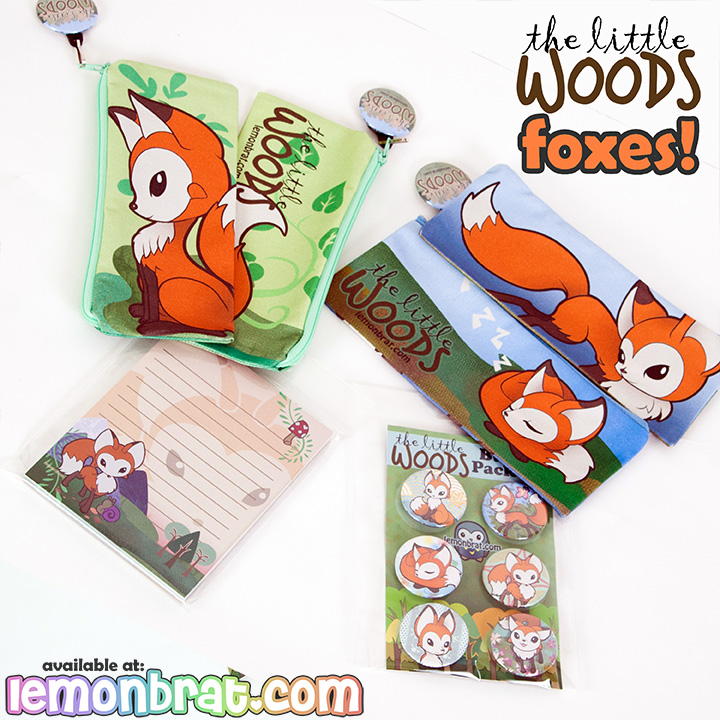 The foxes of the Little Woods are clever, curious, cunning and downright cute!  In addition to the great tote and satchel bags featuring these sly little forest dwellers, we also have a wonderful variety of stationery, buttons and other accessories.  Check them out in The Little Woods Collection!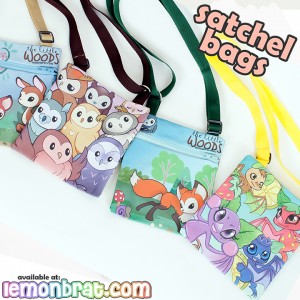 .
.
We have a new selection of bags up on Lemonbrat.com!  Earlier in the week, we teased our roomy, colorful tote bags.  Today, we wanted to show off the even more colorful satchel bags!  They feature full artwork on both sides of the bag with a hefty zipper to keep all your items safe and sound.
Measuring in at 7.5 inches wide and 8.5 inches high, they're the perfect accessory for carrying around phones, wallets and any other pocket items!  The strap measures in at a minimum of 31 inches long with a 14 inch hang and a maximum of 58 inches long with a 27 inch hang.  This means you can easily wear it over your shoulder or even across your chest.
We're really proud of our new bags and hope you think they're as cute and useful as we do!