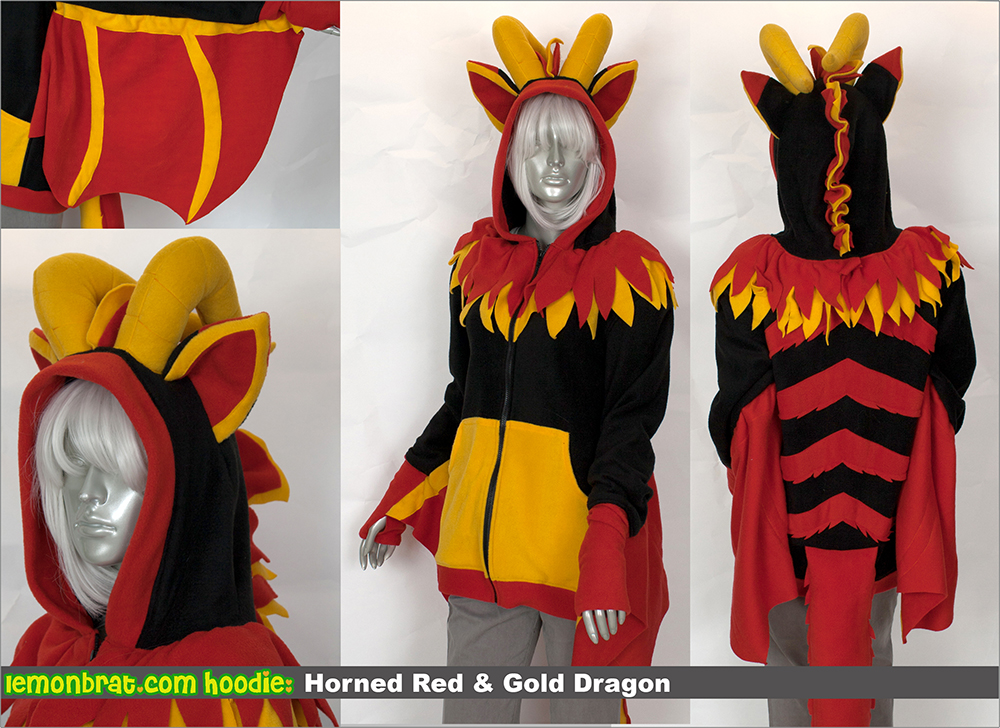 Now that we're all caught up, cue the drumroll because it's time to unveil TODAY'S entry for Custom Celebration Month – The Horned Red and Gold Dragon!
I don't even know where to begin with this one. We did a lot of extra details and striping and…well, let's just say we really didn't want to ship it off when we were done with it. The wing sleeves, mohawk and shoulder/neck ruffles make this one hot item!
You can get your very own custom by checking outhttp://lemonbrat.com/pages/customs!