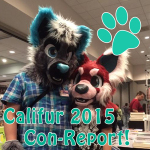 Califur 2015 was full of new beginnings for the Lemonbrat team! For the first time, we unveiled con-exclusive items; two kigurumi fitting the kemono theme for that year. Our "Kawaiizilla" and "Maneki Neko" kigus were a bit hit online, and the Kawaiizilla was given a great home to our Hyena Agenda friends before the dealer's room even opened Friday morning! Thanks guys! <3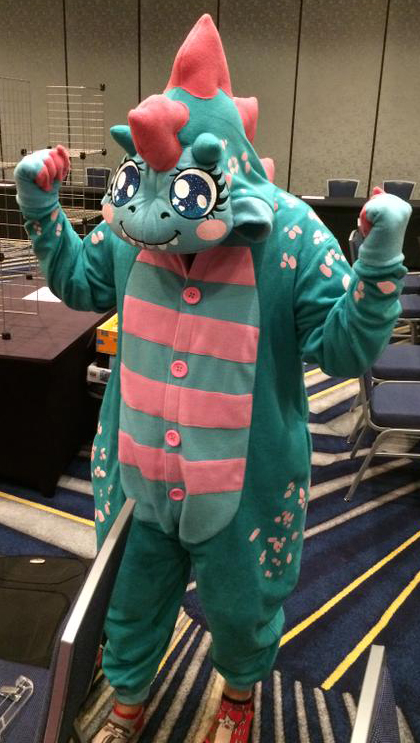 We also picked up a few cute goodies from our new friends Kilcodo and Onelani! Kilcodo had adorable fursuit prop doughnuts on her table this year, as well as these little batties! We couldn't resist. And we had been after a plush from Onelani for some time, and finally got one! An adorable manatee, straight from the sea.

Another kickoff for us was the start of our premade fursuit partials! We created 2 fursuit heads, with paws and tails to sell at Califur. To our surprise, they also sold before the dealer's room opened! The couple who purchased them were so excited to put them on, and immediately commissioned art of their new characters, Viral and Hana! <3 We had a small photo-shoot later that day with them and got some great pics!
You can follow them on twitter here!: https://twitter.com/Viral_Hana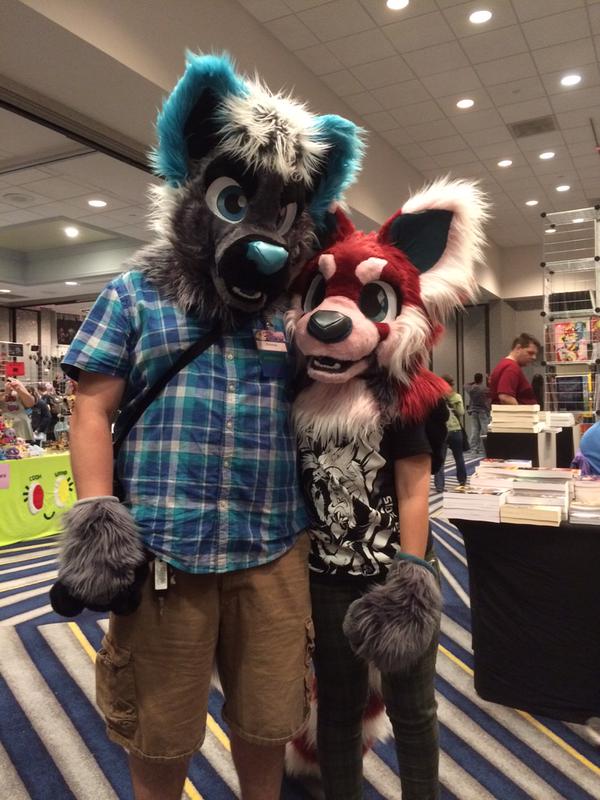 It's sad that the convention will no longer be held at the beautiful Irvine Marriott, but there's an excitement in our team to see the location for next year. Goodbye, yummy melon-infused water!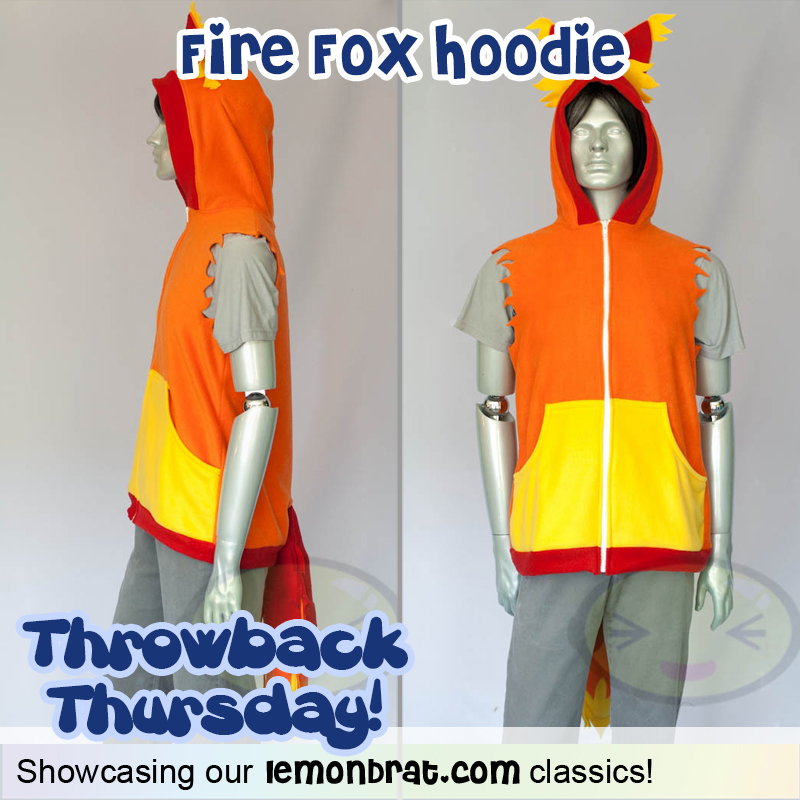 Looking for a great hoodie to wear this Halloween?  Well browse no further!  Our Fire Fox hoodie is exactly what you need.  This hoodie features a tastefully tufted tail and ears done up in red, orange and yellow.  It brings the heat and the warmth, so scoop one up before winter set in!
Check out the Fire Fox and more on Lemonbrat.com!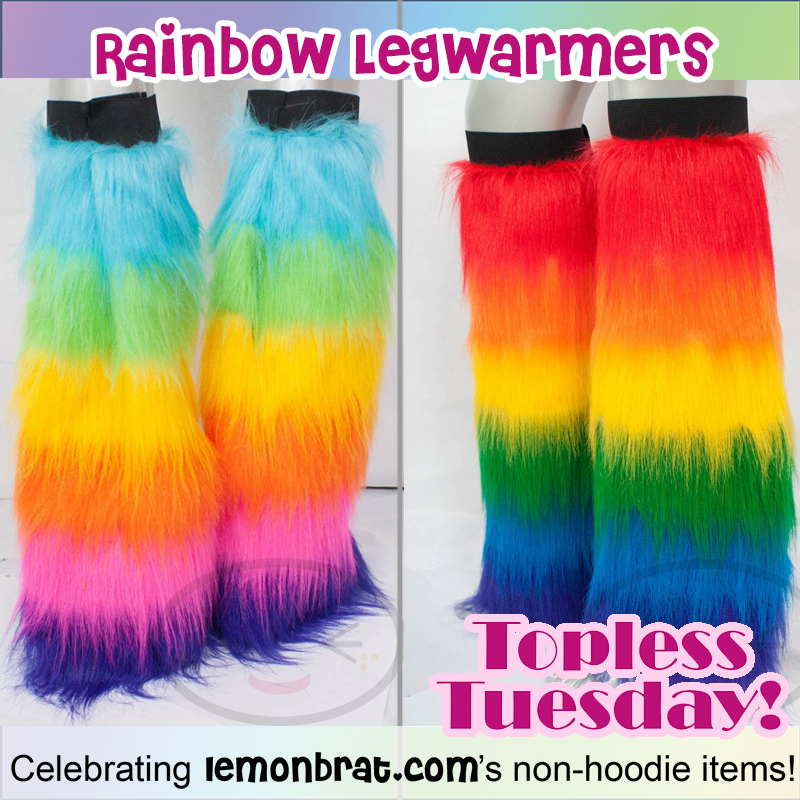 Why choose one color when you could wear all of them?  Our rainbow legwarmers are made from a stunning array of vibrant faux fur colors.  We offer them in a standard rainbow style and an alternate sherbert rainbow style.  Each legwarmer has an elastic strap with a pin for added sizing flexibility.  Check out all our rockin' legwarmers in the Rave Gear section on Lemonbrat.com!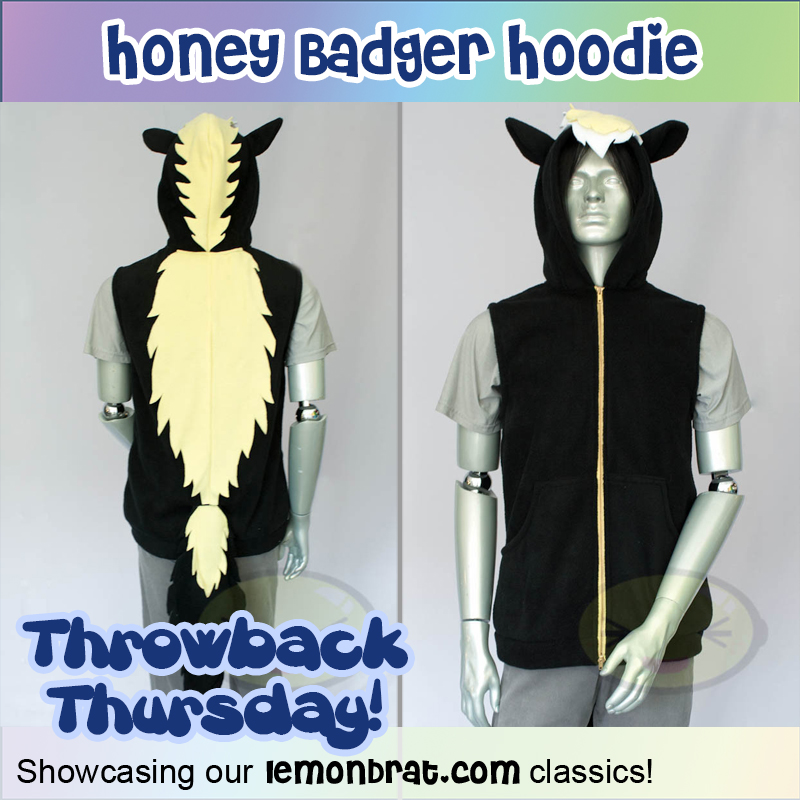 It's Throwback Thursday, but the honey badger don't care!  This hoodie is based off of nature's favorite snake-chasing, bee larva eating, jackal punching mammal.  Every detail on this bad badger is hand cut, including the back panel and the details on the tail and hood.  Add long sleeves or even deluxe claw sleeves to this handsome hoodie for an even more unstoppable badger experience!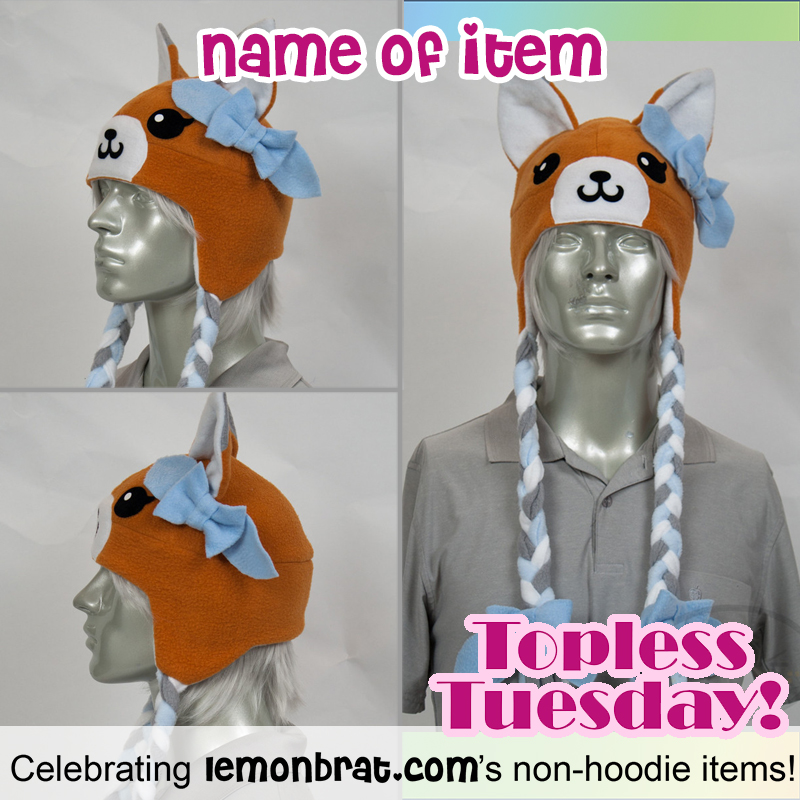 Who says staying warm this winter has to be unfashionable?  Why not go the extra mile and get yourself a hat that'll be both cozy and eye-catching!  The Lolita Fox Hat is the perfect choice.  Sporting removable ribbons, elegantly braided tassels and an irresistibly cute face this hat is the pinnacle of winter fashion!  Check out all the great hats on Lemonbrat.com!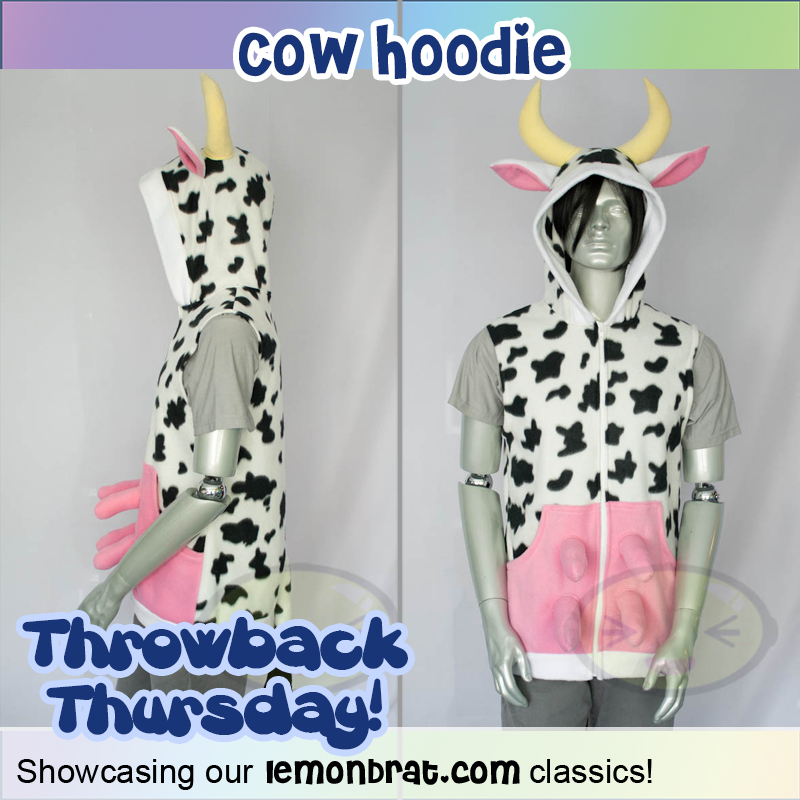 It's udder-ly adorable!  We're going down to the farm for Throwback Thursday with our classic cow hoodie.  We went all out for this one with horns, big floppy cow ears and, of course, udders on the pockets!  They even have squeakers in them!  Get your very own a-moo-zing cow hoodie from Lemonbrat.com!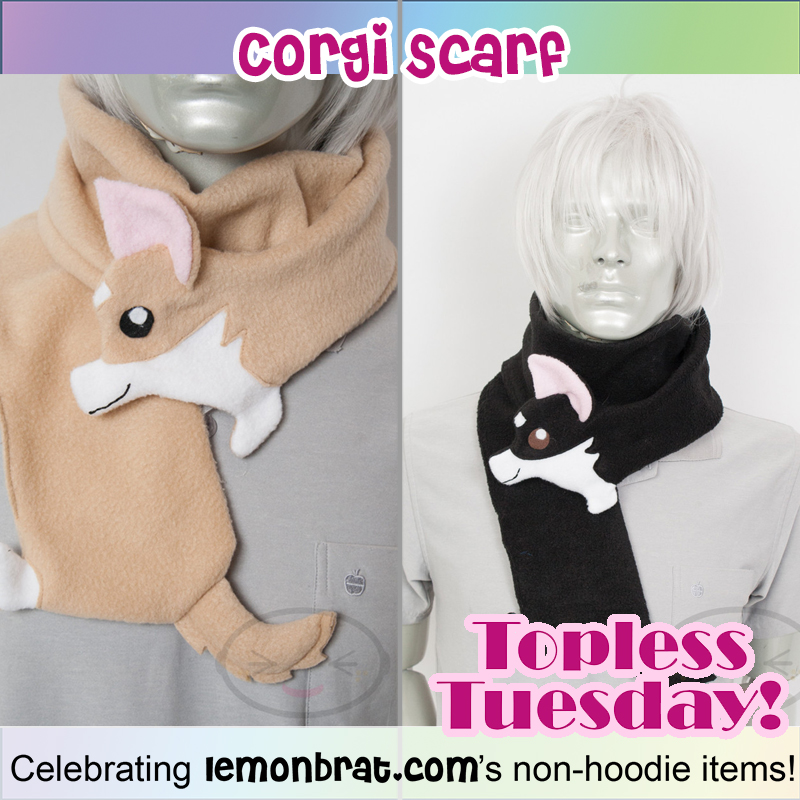 You guys seemed to like the dragon scarf we posted a couple of weeks ago, so we're upping the ante with our charming corgi scarves!  These long dogs are super long at 60 inches and makes incredibly warm and comfy scarves!  Whether your preference is for Pembrook or Cardigan corgis, we can make sure you get exactly what you're looking for.  Check them out on Lemonbrat.com!